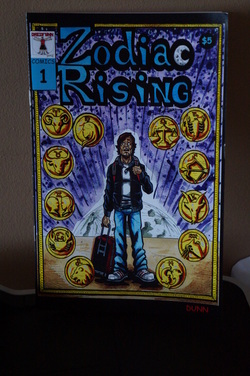 What is Zodiac Rising?
Where did it come from and how does it change life on Earth forever?
Join Jacob Hendricks, his good friend Billy 9, a young girl named Calista and a stranger named Sally as they try and traverse the country after the Earth is struck by a Cosmic blast from behind the moon.
The Zodiac Rising not only shuts down the global power grid but also turns the surviving populance into mindless lunatics hell bent on violence.
No one but Jacob and his companions seem to recall life prior to the blast. Nevertheless each one is compelled for different reasons to band together and travel to the West Coast. Trying to avoid the insane survivors the group struggles to find answers while the Zodiac Rising lashes out with one more mutagenic twist. Stay Tuned to find out more about...
Zodiac Rising

---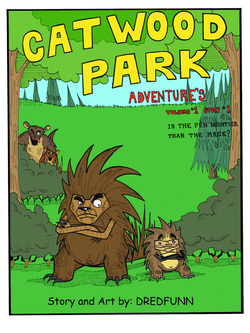 A wonderfully illustrated story about a Hedgehog who wishes to be a Porcupine and a Porcupine who wishes to have nothing to do with an annoying little Hedgehog.
Reviews
Review by:
M F Smith
on Dec. 29, 2012 :
What's not to like? Whacky story, whacky
drawings. I guess that lot of work went into this rather charming book.
Review by:
Micah Simon
on Dec. 29, 2012 :
I'm kvelling.
---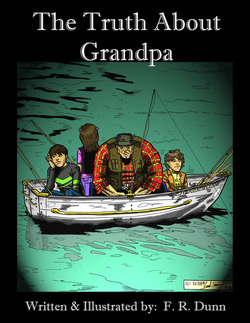 The Truth about Grandpa is tale involving the O'Doyne Children and their
estranged Grandfather. The three children, Junior, Gwen and Jasper are loyal
siblings born to an absentee father and an alcoholic mother. After a weekend
bender their Mother gives up her parental rights and leaves the kids in the care
of St. Joseph's Orphanage. Once there the three siblings struggle to get along
with the other children, having little success. Then when things seemed to be
at their worst a mysterious figure appears at the Orphanage, a man claiming to
be their long lost Grandfather. After a brief introduction the kids are sent
off to live with a man they don't even know. The children use their free time
to search for clues about their Grandfather as well their own father who went
missing seven years earlier. The children's need to find the keys that unlock
the secret to the past is strong, but are they ready to handle The Truth About
Grandpa.


---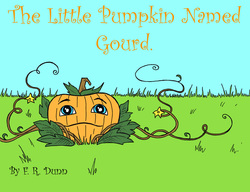 Wonderfully illustrated children's book that teaches the lesson that we should
be happy with who we are and not to waste time wishing for something we are
not.


---